Reliable MDV Air Conditioning Specialists
Looking for an MDV air conditioner? Sea Air is the perfect company to help you with all your MDV air conditioning needs. We provide complete installation services for all types of MDV air conditioners, and our technicians are experienced and qualified to get the job done right. Not just installation, we also provide repairs and servicing for the complete range of MDV air conditioners.
We can provide you with the best possible service, and we guarantee that you will be completely satisfied with our workmanship. Our experienced technicians' service all suburbs on the Gold Coast, Sunshine Coast, Brisbane and Gympie. Look no further than us for your MDV aircon needs. Take advantage of our experience. Book an MDV specialist today.
Book MDV Air Conditioning Expert
Call us at 0401 787 183 or fill out the form.
Professional and Reliable MDV Air Conditioner Services
Midea or MDV was established in 1985. The company is the largest manufacturing and exporting company in the world. MDV air conditioners are synonymous with high quality, reliability and affordability. So if you are looking for an HVAC without burning a hole in your pocket, we can highly recommend MDV air conditioners. Discuss your requirements with us and we will be able to recommend the MDV aircon unit best suited for your property.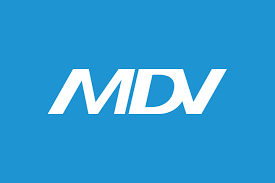 Range of MDV Air Conditioners
We provide complete services including supply and installation, repairs and maintenance services for all MDV air conditioners including:
Split series

Multi-split system

Office Series

VRF series

Cassette

Rooftop packaged system

Are MDV air conditioners worth it?
Midea is a world-class brand that offers some of the best air conditioners on the market. They are quiet, reliable and high-performance units. You may not have heard of the brand but some of the lesser-known brands can be better than the well-known brands.
With over 50 years of experience, you can trust that their products will meet your needs. At Sea Air, our friendly and knowledgeable technicians will be able to guide you in selecting the right MDV aircon for your needs. We offer great deals on MDV air conditioners, so if you need a new MDV aircon, give us a call now.
MDV Air Conditioner Repairs and Maintenance Services
Whether your aircon needs repairs, cleaning or a tune-up, we can help. You don't have to suffer through another hot summer – let us help you get your AC unit up and running quickly and efficiently. We offer a wide range of services to meet your needs, so you can stay comfortable all season long.
MDV Air Conditioning Specialists in Brisbane and Sunshine Coast
For the very best in MDV air conditioning installation, repairs and servicing, contact Sea Air on 0485 814 443 or complete our booking request form today.